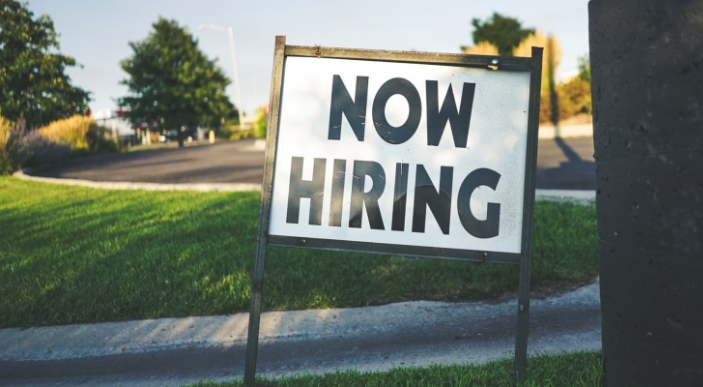 05 Nov

Sonia shares insights about recruiting talents for financial technology roles at the LHoFT for The Fintech Hiring Challenge !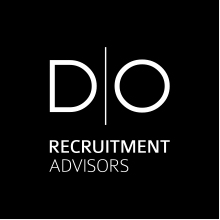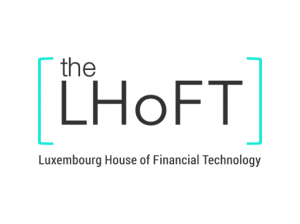 The world of financial technology is one of rapidly evolving technology, shifting customer expectations, and a constantly evolving understanding of how to build products and services in a way that avoids the pitfalls of the past.
Luxembourg is a country that is well prepared to deal with this problem. Rather than relying solely on the small domestic population, companies and institutions in the Grand Duchy have been required to build global recruitment pipelines. Almost 50% of Luxembourg residents are foreign nationals, and Luxembourg holds the largest share of highly skilled workers in the world. Sourcing the right people is something Luxembourg has had to become very good at.
There are a few key stakeholders and partners in this process, and in this article we'll be talking to one that has been particularly impactful for the LHoFT and our member companies: Recruitment agency DO Recruitment Advisors. They shared a few insights with us about approaching this challenge from both candidate and company perspectives:

Sonia Koulikoff, Manager at DO Recruitment
"Being fast is key to securing the right candidate but you also need to show that you are strategic, dynamic, credible and not just speedy."
What are the key challenges with recruiting and retaining talent for financial technology roles? Do they differ between institutions and Fintech startups? 
The current Luxembourg market is entirely candidate-driven and the demand for key talent is stronger than ever. This is due to many factors, including new job creation thanks to Brexit, organisation reengineering, regulatory changes and companies needing enhanced substance for their holding companies in Luxembourg. Across the country, the shortage of skilled candidates has seen companies compete with one another for the best talent available. Fintech start-ups and institutions are in the same boat; they must find new ways to attract, retain and reward quality candidates. Good candidates know that they can easily find a new job and they have become more demanding in terms of their objectives and requirements. Both institutions and Fintech companies now know that they must make themselves more attractive in order to entice the best candidates and they have to be creative and strategic in their remuneration / packages.

Is there something that Fintech startups can learn from institutions in this regard, and vice-versa?
Both can learn from each other. From more traditional institutions Fintech startups can learn the importance of having a clear, credible structure and strategy, building blocks to creating a strong organisation. There needs to be evidence of this structure so that each new recruit knows in which part of the puzzle his or her responsibilities lie. And Institutions can learn from the speed of the decision-making, the flexibility and the ability to adapt that Fintech companies have. Both need to keep in mind that they need to act quickly in this dynamic candidate environment but they also need to have the right factors in place.

What is the key pain-point in this process that you address? How does that apply to the world of financial technology? 
Being fast is key to securing the right candidate but you also need to show that you are strategic, dynamic, credible and not just speedy. What you want to avoid is looking desperate, and impulsive. This may indeed give the impression that you do not show real consideration to the candidate, their career objectives, the job at hand and/or their personality.

What mistakes are being made in the selection of screened and qualified candidates? What advice can you offer to companies there? 
The most common mistake is not looking at a CV with an open mind. When reading a resume, it is sometimes easy to reject applications because you have a pile of CVs to review or a limited time to devote to this activity. You might be looking for someone graduated from a specific university or you see that the candidate has changed jobs every 6 months and you imagine that they are therefore not qualified or not stable enough. It may also be tempting to search only for keywords on the CV. In summary, try to avoid bias and read the resume (ideally until the end). Look at the whole experience with an open mind: And if you have a doubt, just pick up the phone! Open and direct communication will save you time and may help you find that key resource.

For candidates, what mistakes are being made with how they present themselves to potential employers? 
The key mistake candidates make is to arrive at an interview without being completed prepared. This includes not researching the company as well as not knowing the background of the interviewer(s). Another mistake candidates make is that they do not know their resume inside out and are not able to refer to their CV in details.
For candidates to come across as credible, competent and professional, they will arrive on time at their meeting, confident and calm, making sure they leave a positive first impression – which as a reminder is formed in the first 5 minutes of a meeting!

It's become more common to see people creating extraordinary titles for their professional profiles, from 'Seasoned Visionnaire' to 'Rain Maker'. Does this help individuals stand out, or does it lead to unnecessary confusion? 
… SO last year! In my opinion, this does not help individuals stand out. In general, I would avoid using titles like these, as they may seem pretentious, unless the job they are applying to is using them and they feel they could be a fit with their profile. Otherwise, in a more pragmatic way, I would advise candidates to try more commonly used titles, so they can be found more easily on social media by employers or potential recruiters!
What would be your top 3 pieces of advice to put together the "perfect LinkedIn profile" and 'personal headline'?
Build a catchy summary of your experience; professional goals, passion, motivation and specific skills. Keep it simple and use keywords which will ensure that you are found on social media search engines. But be original enough to stand out from the others!
Use a professional picture. Avoid inappropriate photos (nobody wants to see a future employee at a wedding, on the beach or having a beer, no matter how gorgeous you look in that picture).
Be honest and authentic and try to give a concise summary to describe your job detailing your experience. Ensure your education is detailed as well as your achievements, your languages and any other skills that are important. Once again, the more you add to your profile the algorithm used by the system will allow you to be found more easily.
Article also available on The LHoFT's website !
Please follow and like us: